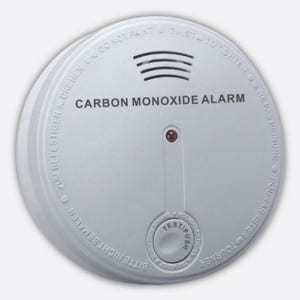 Colorado Realty and Property Management, Inc. (Coloradorpm) staff members recently attended the Southwest Regional Conference for the National Association of Residential Property Managers. This was an intensive, week-long event aimed at continuing education in our field, with speakers and roundtable "break out" sessions on specific topics.
One of the hottest topics at the Conference focused on the safety and liability concerns of properly maintained detectors and gas fueled appliances. Most manufacturers of smoke and carbon monoxide detectors recommend replacement within 5 – 6 years. We have learned that 5 years is the "standard" for replacement of both smoke and CO detectors, and that they should be simultaneously replaced so that all detectors are the same age.
Unfortunately, there are several large multi-million dollar lawsuits in our industry related to this very matter. Sadly, lives were lost recently in situations where other management companies were not replacing detectors as needed, and tenants were killed by CO poisoning. One of the sessions at the conference was led by a property manager who also serves as a professional witness in these types of lawsuits all over the country. Property owners, manufactures of detectors and management companies are being sued for hundreds of millions dollars. He has indicated that the industry standard is for all detectors including CO detectors in the property to be replaced at the same time on a cycle of no more than every 5 years.
Coloradorpm will be instituting the policy that all older carbon monoxide and smoke detectors are to be replaced. We will systematically be replacing detectors, property by property, beginning with those that have not had new detectors recently installed. If a handyman is at your property for other repairs, they will replace older detectors while onsite. This will save you a service call and ensure that the property is being protected. If a detector, either smoke or carbon monoxide, is more than 2 years old, they will be replaced so that the units in your property are all the same age. Our company will then put your property and it's detectors on a "rotation" for replacement every 5 years.
For those owners with properties in the City and County of Denver or Boulder, there are different requirements for detectors. The requirements state that all bedrooms, outside all sleeping areas and on each level has a smoke detector. All levels must have a CO detector, including one within 15' of all sleeping areas.
This is also good and important information for your personal home. We encourage you to share this with friends and family!