Summary of the 2023 Legislative Session
Summary of the 2023 Legislative Session which ended May 2023.
It is now the end of the 120-day legislative session in Colorado. Fortunately for Colorado landlords, there are no more bills to introduce since this has been one of the most challenging defensive sessions in recent memory.
After the November elections, housing affordability became the legislature's top priority as it took office in January. As a result of this focus, there has been an almost unmanageable number of bills – many of them dealing with major policy issues – attempting to shift Colorado's landlord-tenant laws from favoring landlords as property owners to emphasizing tenant rights over those traditionally held by property owners.
Landlords in Colorado face enormous risks and responsibilities as providers of highly valuable real estate assets to tenants based on background checks, security deposits, and leases as guarantees of payment.
Eviction is a costly last resort when non-payment is not recovered. As stakeholders, we offered testimony on seven high-profile pieces of legislation this past session, reached out to legislators with concerns based on Calls to Action, participated in lengthy negotiations at the Capitol, and assisted our members, investors, Board of Directors, and professional lobbyist in advocating for them. A total of eight other bills dealing with additional housing issues were also introduced by us.
We are celebrating our successful active role in stopping the most egregious bills that we viewed as third-degree burns. While the dust settles on the bills signed or awaiting the Governor's signature, we suffered some scrapes and bruises, with two of which we requested a veto from the governor.
As part of SB 23-184, tenant screenings utilizing credit reports are limited, and income scores are reduced from industry standards of 2.5 or three times rent to income ratios (the legislation passed with a standard of two times).  Although the introduced version of this bill was much worse, with provisions such as limiting deposit amounts and requiring landlords to accept the first qualified applicant, we believe the final version passed the legislature to be such a drastic change to our application and review processes that we are joining other Colorado housing providers in calling for Governor Polis to veto it.
HB 23-1190, the second bill on our veto request list, is one we hope the Governor will reject based on our concerns.  Multi-family properties have a time limit for a local government to exercise a first right of refusal under this bill.  The result will be a distorting effect on the market, with both transaction delays and uncertainty leading to higher prices - completely in opposition to the goal of providing affordable housing.
In addition to HB 23-1171 expiring on the Senate calendar after running out of time at the end of session, we also won two major victories with HB 23-1171, the Just Cause Evictions bill.  It was a hard-fought victory for our industry, but progressives and housing justice advocates expect this bill to return in some form during the next session.
Another victory against local rent control policies was the defeat of HB 23-1115, which repealed Colorado's prohibition on rent control.
Several other bills were amended meaningfully - such as radon, pet rent, and disaster habitability legislation.
Our discussions with bill sponsors, proponents, and other housing groups resulted in several favorable amendments to HB 23-1095.  Our efforts to add additional amendments, remove class action lawsuits, and increase third-party services were unsuccessful.
On portable tenant screening reports, HB 23-1099, we worked to negotiate reasonable dollar caps on rental application fees (fees are already regulated in statute), but we could not find enough votes to overturn the sponsors and proponents, so this legislation is expected to eliminate application fees and introduce onerous advertising requirements.
In terms of bringing the parties together to resolve differences and avoid eviction, HB 23-1120, which addresses mediation before eviction may have some merit.  We could have worked together to improve this system rather than adding more delays for landlords who need access to the eviction process. Unfortunately, the proponents moved forward with legislation, which passed.  In this bill, we worked during committee meetings and floor debates to add language that would not delay evictions if mediation fails.
Many legislators agreed with us and worked to add additional amendments, but we were unable to convince a majority of legislators and these amendments did not pass.
House Committee killed a problematic bill that would have required rental housing to be accessible to people with disabilities.  During the legislative interim, a task force will be meeting on this topic, which we will actively monitor.
You may find a full list of CLLC bills 
HERE
Veterans And Military Status
Programs To Develop Housing
Revolving Loan Fund Invest
Not sure if you need property management? Ask yourself these questions:
Are you up to date on the ever-changing Fair Housing laws, legislation regarding Warranty of Habitability, lead based paint testing and toxic mold policies?
Has your property been issued a current Rental Housing License? If not, are you aware of the penalties?
Are you familiar with the new laws and legislation affecting your property?
Do you understand the complex nature of service, companion and emotional support animals?
Are you concerned about the recent legalization of marijuana and how this impacts you as the Landlord and your property?
Do you clearly understand the laws regarding security deposit dispositions and the interest due to the tenant?
Are you concerned about the possibility of a tenant suing you…and winning? It's happening more and more every day.
Do you want to deal with late payments, bounced checks, and collecting rent in general?
Do you dread confrontation with tenants? How are they maintaining the property? Are they paying their rent on time?
Do you cross your fingers, hoping that you won't have to deal with the exhaustive move-out, advertising, and move-in processes that occur between tenants?
Do you struggle with advertising and showing your vacant property?
Are you prepared to take applications, run credit, and perform background checks?
Do you have a way to screen potential tenants
Are you frustrated with the calls and fines by the Homeowners Association or the City of Denver for something that you didn't know about?
Do you sometimes feel that you spend too much of your time collecting checks, paying vendors, and performing all of the accounting necessary on your rental?
AVG Showings to Lease a Property
Google Reviews 4.8 Star Rating
Has managing your property become too complex?
FREE RENTAL ANALYSIS Enter Rental Property Address
By submitting, you agree to receive text messages at this mobile number. Message & data rates apply.
Offering property management solutions in Denver CO surrounding areas:
Our Rental Properties consist of single-family homes, condos, townhomes, duplexes, triplexes, and small multi-unit properties.
AVG Showings to Lease a Property
Has managing your property become too complex?
FREE RENTAL ANALYSIS Enter Rental Property Address
By submitting, you agree to receive text messages at this mobile number. Message & data rates apply.
The rental analysis works for homes in Colorado only. Can't see the form? Refresh the page.
Property Owners & Investors How Can We Help You?
What our Property Managers do for you:
Departmental vs Portfolio Management
Rental Property Management
AVG Showings to Lease a Property
Google Reviews 4.8 Star Rating
Has managing your property become too complex?
FREE RENTAL ANALYSIS Enter Rental Property Address
By submitting, you agree to receive text messages at this mobile number. Message & data rates apply.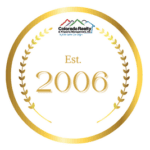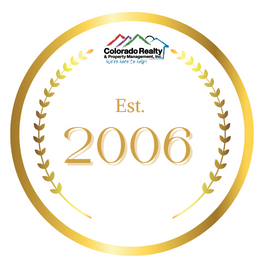 We've been managing properties in the area since 2006.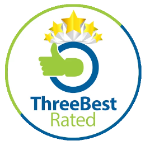 Rated ThreeBest Property Management Company since 2020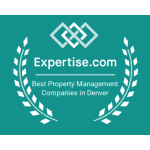 Award-winning Best Property Management Company since 2016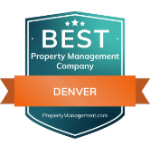 Best Property Management Company Award since 2019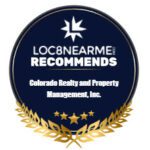 LOC8NEARME Recommends