Award-Winning, Experienced Property Management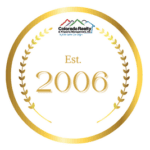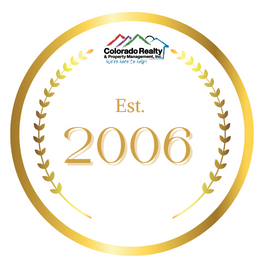 We've been managing properties in the area since 2006.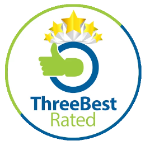 Rated ThreeBest Property Management Company since 2020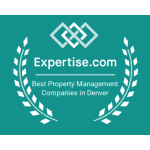 Award-winning Best Property Management Company since 2016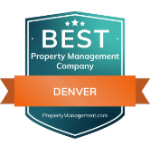 Best Property Management Company Award since 2019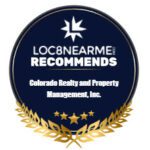 LOC8NEARME Recommends
If you're considering hiring a property management company in the Denver, Broomfield, Colorado Springs and the Fort Collins area, Colorado Realty and Property Management, Inc. could be the right choice for your needs.
Colorado Realty and Property Management, Inc. aspires to create an environment for professional growth, and the accomplishment of personal goals, by helping property owners who own 1 to 5, single-family rental properties become successful investors.
We offer full-service property management and leasing services that let you focus on your bottom line while we take care of the rest. Our mission is to build an extraordinary property management company by providing an amazing experience for our investors, residents, and employees.
Our experienced team of property managers is ready to help you. We are in our 16th year in business.
We strive to have the best communication of any property management company out there
Learn more about what our owners, residents, and vendors have to say about us.
Learn more about our tenant placement process to find you a quality resident quickly.
We use video tours to rent your property quickly! See examples on our YouTube channel.
Get our Owner Checklist (PDF) and learn how to get started with management today.
Full-Service Property Management Includes:
Applicant Selection/Screening
Collection of all necessary documents for screening
Acceptance of only complete applications
Pull credit report, eviction report and criminal history background report
Check sex offender registry
Verify bankruptcy information (if applicable)
Verify employment and proof of income
Verify previous rental history
Verification of pets (breed/age/weight and type) - no dangerous breeds
Marketing of the Property
Provide a current Rental Market Analysis
Walk the property and advise the Landlord of any concerns or suggestions
Photograph the property for marketing purposes
Install a professional yard/window sign and lockbox
Advertise the property for rent on the top 10-15 housing websites
Respond to prospective tenants by phone and email
Show the property Monday – Saturday by appointment only
Closely monitor the element of price, property condition and market fluctuations
Hear what one of our owner's has to say about us after 14 years of using our management services!
Prepare the lease documents
Manage and handle the lease signing
Collect the first month's rent and security deposit.
Money & Financial Management
Establish a Landlord reserve account for minor repairs and maintenance
Deposit and retain the Tenant's security deposit in escrow trust accounts
On or before the 14th of each month, send rent proceeds to Landlords
Pay Vendors and Contractors for services provided
Manage cash flow in Landlord reserve accounts
Pay monthly HOA assessments (optional fee)
Provide 24-hour access to online, cloud portal for Landlord to log into for account information
Provide detailed monthly Cash Flow reporting for Landlord review
Process Security Deposit Dispositions within legal time limits to avoid penalties
Provide Year End statements including 1099s for tax preparation
Storage of year end documents
Tenant Management & Lease Enforcement
Provide the tenant(s) with keys
Set up 24-hour access to online cloud portals for the Tenants
Set up communication with tenants and 24-hour emergency phone service
Establish strict communication protocol with tenants to protect the landlord's privacy
Setup tenant account for online rent payments
Collect rent
Enforce the lease agreement
Handle lease and HOA violations
Process and handle evictions
Post properties and attend court when necessary
Management of full renewal process and follow up with tenant(s) beginning 120 day prior to the end of the lease