Colorado Realty and Property Management, Inc. prides itself on being one of the most progressive and professional Lafayette property management firms. We are a results-oriented company, driven by the satisfaction of our clients. We continuously strive to deliver the most comprehensive level of service possible.
Experienced Property Management
We currently manage several hundred properties in the Denver – Boulder and surrounding areas with rent prices ranging from $650 to $4,500 a month. Our Portfolio consists of single family homes, condos, townhomes, duplexes, triplexes, and quads.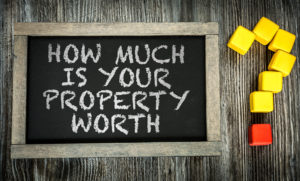 FREE RENTAL ANALYSIS IN MINUTES
Lafayette Property Management
by Colorado Realty
We are able to effectively manage properties in a large geographic area like this because we have the experience, efficient systems, cutting-edge technology, and an extensive network of staff and vendors throughout the area.
Colorado Realty and Property Management, Inc. is one of the few Lafayette property management companies where the company founder and Managing Broker holds the prestigious MPM® designation (Master Property Manager) awarded by the National Association of Residential Property Managers®.
As active members of the National Association of Residential Property Managers (NARPM), we subscribe to the NARPM Code of Ethics and focus on education, industry knowledge, and best practices.
"I have to say that my experience with Colorado Realty & Property Management has been "REAL, PERSONAL, PROFESSIONAL and EFFECTIVE". This firm is focused on doing the right thing in an effective and efficient, timely manner. The staff truly gets to know their customers and are concerned about the well-being and the rights of the property owner and of their renters. I would refer them in a heartbeat." – Debbie C.
LAFAYETTE PROPERTY MANAGEMENT AND LEASING SERVICES
Not sure you need a property manager? Ask yourself these questions:
LAWS AND REGULATIONS
Are you up to date on the ever-changing Fair Housing laws, legislation regarding Warranty of Habitability, lead based paint testing and toxic mold policies?
Has your property been issued a current City of Lafayette Rental Housing License? If not, are you aware of the penalties?
Are you familiar with the required City of Lafayette's Smart Regs?
Do you understand the complex nature of service, companion and emotional support animals?
Are you concerned about the recent legalization of marijuana and how this impacts you as the Landlord and your property?
Do you clearly understand the laws regarding security deposit dispositions and the interest due to the tenant?
Are you concerned about the possibility of a tenant suing you…and winning? It's happening more and more every day.
TENANTS AND COLLECTING RENT
Do you want to deal with the collection of rents, late payments, and bounced checks?
Do you dread confrontation with tenants? Are they maintaining the property well? Are they paying their rent on time?
ADVERTISING YOUR RENTAL
Do you cross your fingers, hoping that you won't have to deal with the move-out / advertising / move-in process that occurs between tenants?
Do you struggle with the process of advertising and showing your vacant property?
TENANT SCREENING
Are you prepared to take applications, including running credit and background checks?
Do you have a solid criteria for finding a qualified tenant?
MAINTENANCE ISSUES
Are you frustrated with the calls and fines by the Homeowners Association or the city for something that you didn't know about?
Do you sometimes feel that you spend too much of your time collecting checks, paying vendors, and performing all of the accounting necessary on your rental?
"Thank you all for your help with managing my property in Denver. Rarely have so many worked for so hard for so little. I appreciate each of you working hard and doing such a good job for us." – Tom E., Owner in Denver, CO
What our Property Managers do for you:
Keep on top of regional, state, and federal landlord/tenant laws and legislative issues.
Track vacancy factors and rates, time-on-the market, and rent values for the area
Effectively market your home with local and national Internet advertising.
Create, screen and maintain relationships with qualified, insured vendors.
Provide appropriate rental applications and forms that, along with our consistent screening process, ensure the highest quality tenants while conforming to all applicable laws.
Provide and enforce the terms of the lease agreement.
Collect and account for rents and pay vendors for work completed
Issue year end statements with 1099s.
Perform complete accounting for your property to ensure a maximum return on your investment and optimum tax benefit.
Online access to your account for viewing 24 hours a day.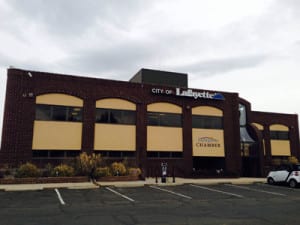 What sets us apart from other Lafayette property management companies?

EVERYTHING!
Personalized, attentive service with thorough communication.
Expert knowledge of the industry and local real estate market.
Experience dealing with the multitude of property and tenancy issues that can arise.
Established, screened relationships with local services providers of all types.
Our Guaranteed Programs
What Our Clients Are Saying
We offer VIDEO TOURS
to rent your home faster!!!
What if more people could see your home quickly?
Video allows potential renters to view the property from the comfort of home. Watch one of our sample video tours.
About Lafayette, CO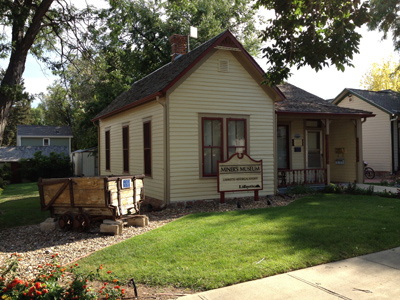 Lafayette started out as an agricultural town in 1860's and turned into a coal mining town in 1884 when coal was found on Mary and Lafayette Miller's land. The Miller's had settled in Lafayette to farm and raise their family. After Mr. Miller passed away, Mary named the land after her deceased husband. She raised six children and the city itself, being one of the only female bank presidents. When natural gas became popular Lafayette turned back to an agricultural community. Since then, to help preserve the natural atmosphere of Lafayette, greenbelts, bike paths, parks and open space have been set aside. Each year Lafayette hosts numerous festivals and unique events such as the oat festival, wine festival and peach festival just to name a few. Four smaller plazas interconnect to make up the plaza where the festivals are usually held.
Learn more about Lafayette, CO at cityoflafayette.com.
Call Us Today (303) 665-7368
Lafayette Property Management