Colorado Realty and Property Management, Inc., offers leading property management in Centennial, CO. We pride ourselves on being one of the most progressive and professional Centennial property management companies. We are a results-oriented firm, motivated by the satisfaction of our customers. We continuously aim to produce the most comprehensive level of service possible.
Experienced Property Management
Managing many different types of rentals, our property portfolio contains single-family homes, condos,and townhomes. We manage hundreds of properties in Centennial as well as the surrounding Denver-Boulder area that have monthly rent prices ranging from $650 to $4,500.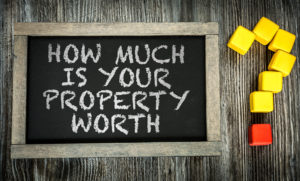 FREE RENTAL ANALYSIS IN MINUTES
Centennial Property Management
by Colorado Realty and Property Management, Inc.
Due to our experience, efficient systems, cutting-edge technology, and an extensive network of staff and vendors throughout the area, we have the ability to effectively manage rental properties in an expansive geographic area such as this.
Colorado Realty and Property Management, Inc., is one of the few Centennial property management companies where the company founder and Managing Broker holds the prestigious MPM® designation (Master Property Manager). This respected title is only awarded by the National Association of Residential Property Managers®.
We are an active member of the National Association of Residential Property Managers (NARPM). We follow the NARPM Code of Ethics and focus on education, best practices, and industry knowledge.
"I have to say that my experience with Colorado Realty & Property Management has been "REAL, PERSONAL, PROFESSIONAL and EFFECTIVE". This firm is focused on doing the right thing in an effective and efficient, timely manner. The staff truly gets to know their customers and are concerned about the well-being and the rights of the property owner and of their renters. I would refer them in a heartbeat." – Debbie C.
CENTENNIAL PROPERTY MANAGEMENT AND LEASING SERVICES
Not sure you need a property manager? Ask yourself the following questions:
LAWS AND REGULATIONS
Are you familiar with the required City of Centennial's Smart Regs?
Are you up to date on the ever-changing Fair Housing laws, legislation regarding Warranty of Habitability, lead based paint testing and toxic mold policies?
Does your property have a current City of Centennial Rental Housing License? If not, do you know the penalties you could face?
Do you understand the complex nature of service, companion, and emotional support animals?
Are you concerned about the recent legalization of marijuana and how this impacts your property and you as the landlord?
Do you understand the laws in regards to security deposit dispositions and the interest due to the tenant?
Are you concerned about the possibility of a tenant suing you…and winning? It's happening more and more every day.
TENANTS AND COLLECTING RENT
Do you want to deal with the collection of rents, late payments, and bounced checks?
Do you dread confrontation with tenants? Are they maintaining the property well? Are they paying their rent on time?
ADVERTISING YOUR RENTAL
Do you hope that you won't have to facilitate the move-out, advertising, and move-in processes that occur between tenants?
Do you struggle with advertising and showing your vacant property to prospective tenants?
TENANT SCREENING
Are you prepared to take applications, including running credit and background checks?
Do you have a proven process for finding a qualified tenant?
MAINTENANCE ISSUES
Are you frustrated with the calls and fines by the Homeowners Association or the city for something that you didn't know about?
Are you spending too much of your time collecting checks, paying vendors, and performing all of the accounting necessary on your rental?
Award Winning Property Managers