"It's what you learn after you know it all that counts." President Harry S. Truman.
Colorado Realty and Property Management, Inc. wholeheartedly believes in this sentiment and puts it into action. Continuing our industry education and enhancing our knowledge of the ever changing landscape of Property Management is critical.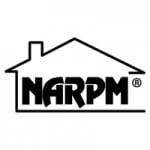 Recently, Lyle Haas, President and Managing Broker of Colorado Realty and Property Management, Inc. (ColoradoRPM.com) attended the Northwest Regional Conference held in Spokane, WA. This conference was one of five Regional Conferences sponsored by the National Association of Residential Property Managers. Mr. Haas took a six hour course on Tenancy and an additional six hour course on In House Maintenance, both issues that garner strong reaction.
The objective of the Tenancy course was to look at and understand the elements of a Lease Agreement, company policies and procedures, handling conflicts and understanding the owner/broker risk. Sounds dry, doesn't it? It's not! This comprehensive course covered the intricate day to day issues that come up in a property management office.
The objective of the In House Maintenance Company course was to provide the property management professional with the tools, techniques and the background of information necessary effectively operate an in-house maintenance company. This impacts all of our owners as we want to make sure we are using capable vendors and not just the least expensive option. Effective vendors maximize your maintenance dollars!
The final and possibly most important class was on Ethics. This course covers the basics of ethical behavior in a property management business. Only NAPRM members are required to take the Ethics class, though we strongly believe that all Denver and Boulder Property Managers, whether members of NARPM or not, should be required to participate. The NARPM® Code of Ethics is reviewed as well as the entire grievance process.
All ColoradoRPM employees are required to take at least two continuing education classes per year that are specific to the property management industry. We focus on Fair Housing, Evictions and keeping up to date on the ongoing developments to legalized marijuana, bed bugs and other governmental changes. It's important to note that there are differences between Boulder property management and Denver property management. There are always opportunities to learn more and be more effective in the property management industry. Classes are sponsored by the Realtor Associations, local trade or industry organizations, Real Estate schools, local Property Managers and Attorneys. There are also courses online.
You can't learn enough about your chosen field!