Colorado's Front Range Property Management Team
Lyle Haas, MPM® RMP® – President and Managing Broker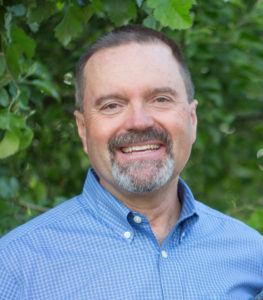 Lyle Haas, MPM® RMP®, is President and Managing Broker of Colorado Realty and Property Management, Inc, (CRPM) a property management company that he started with his wife Paula, in 2006. CRPM manages properties throughout the Denver Metro area and Northern Colorado, with offices in Denver, Broomfield, and another one coming soon in Fort Collins. Lyle is a born leader and true innovator, breathing positivity into every sphere of his life.
He began his Real Estate career in 1983, selling homes and working with investors, and has become very familiar with the challenges, risks, and rewards of the real estate and property management industry. As a recognized leader in the property management industry, he has held multiple national, regional, and local leadership positions, and is a voice of authority in the community.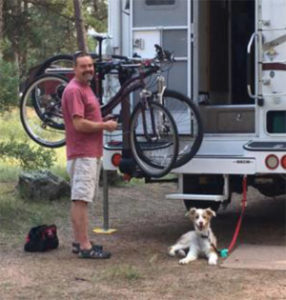 Lyle has been a member of the National Association of Residential Property Managers (NARPM) for 10+ years and is a two-term president of the Denver Chapter of NARPM, as well as serving in various Chapter leadership positions for many years. He is a founding member of the Colorado Landlord Legislative Coalition and the acting President for 2021.
When Lyle is not dealing with homes, landlords, or investors, he enjoys fly fishing, camping, and spending time with his family.
Paula Haas - Co-Founder and Accounts Manager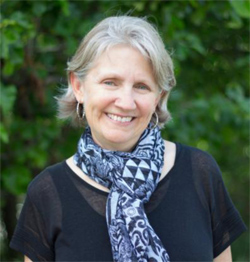 I have been in the Real Estate industry for 22 years and counting. Lyle and I co-founded Colorado Realty & Property Management, Inc (CRPM) in 2006. My background is in mortgage loan origination and bookkeeping This gives me the advantage of being able to understand financial information, applications, credit reports, and the qualifying process for overseeing the screening process.
My role fits me perfectly with my experience and education, and my knack for logic and organization. I oversee all of the office operations, bookkeeping and administrative work. That means I work hard to keep our systems running smoothly, and our Clients and Tenants happy. We mean it when we say, "that we help to provide "peace of mind"!
It is my pleasure to work with our Owners, Tenants, Vendors and of course our wonderful staff. Being part of the CRPM team is being part of a family, as well as a company that genuinely cares.
When I'm not at the office I enjoy spending time with my husband camping, hiking, and walking our new puppy. My daughter and I share a passion together for health and have recently become avid yogis.
Taylor Haas – Director of Client Success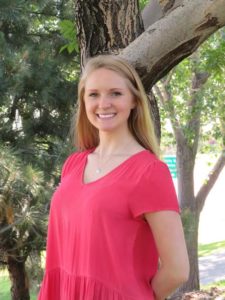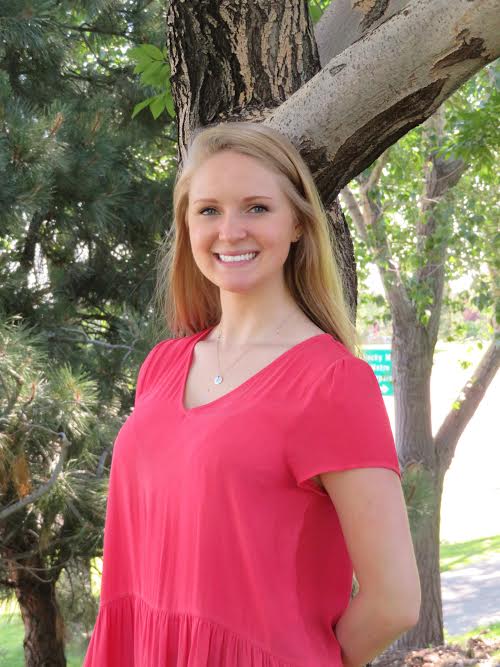 I am one of our top-performing Business Development Managers and our Leasing Coordinator. I graduated from the University of Colorado, Boulder with a Bachelor's Degree of Science in Business Administration, with a focus in Management Operations and Human Resources, and a minor in Spanish.
I have been working full-time at CRPM for the past five years. Being Lyle and Paula Haas's daughter, I grew up in the business and have been exposed to property management since the company was founded in 2006. I even worked in off-campus student housing for two years while attending the University. My plan is to carry on the family business someday!
I care deeply about my responsibilities here at CRPM. I love to bring on new business because and meet new people and build relationships. I also love leasing because I am instrumental in helping tenants find their new homes. Both responsibilities are equally rewarding and just perfect for my talents!
When I am not at the office, you can find me in a yoga studio, or coaching girls, youth club volleyball. I also enjoy skiing with my boyfriend, camping with my parents, trying new restaurants, and binge-watching Grey's Anatomy
Renee Root – Business Development Manager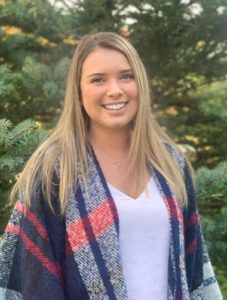 ReneeI first started working at Colorado Realty and Property Management when I was still a college student at CU Boulder. As I approached graduation, it became clear that I wanted this to be my career.
I love working in Business Development because I get to work closely with both first time landlords and seasoned investors, and help them transition to our property management team. I wholeheartedly believe that we are the best property management company, so I love being able to share about that each day.
When I'm not working, I love hiking, camping, trying new restaurants, spending time with friends and family, cooking and watching football!
My biggest goal is to one day be an investor, just like the landlords we work for each day. Until then, I'm happy to share my experience with our landlords!
Danielle Christ – Property Maintenance Services Coordinator/ Team Leader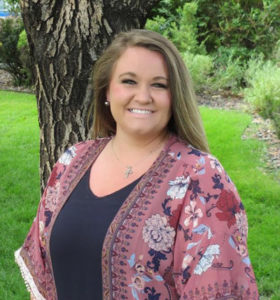 Danielle ChristI was born and raised in Golden, Colorado. I currently live in the Arvada area with my amazing husband and my wonderful son. I have a large, very close family and I don't know what I would do without my two great parents, three crazy sisters, and my awesome brother. I love them so much!
I originally started my career as a CNA. It was an incredible experience and one I will never forget. I learned a lot, made great friendships, and heard the most astounding life stories. Unfortunately, after a couple of years it took its toll on me and I decided I needed to make a change. Luckily, I found an awesome opportunity to be able to join the Colorado Realty and Property Management team.
DanielleOriginally when I started at Colorado Realty and Property Management, I was the Move In – Move Out Coordinator. I was promoted the following year after I was hired to the Property Maintenance Services Coordinator. I was so excited, I couldn't have been more happy! I worked hard and reached my goal!! I enjoy my job because it is challenging and always keeps me on my toes. I also love the person I have become and my second family at CRPM.
I enjoy doing things with my family, road trips, camping, yoga, and fishing. I also enjoy baking, singing and going to baseball games.
I strive for greatness and being a good team leader.
Go Broncos!
Jason Cassidy – Associate Broker, Real Estate Sales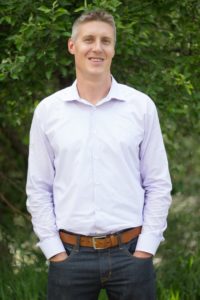 Jason Cassidy is a Realtor and an associate broker, managing all sales transactions at Colorado Realty and Property Management for our current investors and new clients. Jason began his real estate career in 2005. He is a member of the Denver Metro Association of Realtors and has been recognized by DMAR for performance excellence consecutively over the past 3 years and counting, totaling over $20M in property sold during this time.
Jason's background includes property management as well. From 2013-2017, he co-managed a 100+ property portfolio while conducting sales of downtown Denver loft and condo properties. During this time, he was an active member and committee chairperson for the National Association of Residential Property Managers (NARPM).
During his career, he's been trusted by hundreds of investors as a Realtor, property manager, and also as a project manager. He is a specialist in assisting owners who are transitioning tenant occupied/leased properties through various phases of property ownership to ensure his client's desired outcome. By utilizing his combined experience investors have trusted Jason to:
Purchase and sell properties that yield desired short and long-term profits based on each investor's unique goals and circumstances.
Propose strategies to maximize rental property ROI and reduce the risks associated with these types of investments.
Evaluate presale improvement costs, coordinate renovation projects, and execute timely improvements to help investors achieve optimal results.
Provide local market analysis and supporting data to evaluate potential residential real estate opportunities.
Forecast trends based on neighborhood changes, developments in infrastructure, and proposed community planning initiatives through the Denver Metro and surrounding areas.
The services Jason offers today as a Realtor are complemented by extensive sales training throughout 7 years of combined experience conducting enterprise-level sales negotiations for a former division of General Electric and also while holding several account management positions for a Fortune 1000 technology manufacturer. His communication and teamwork skills were formed in earlier years in technical support roles at AT&T.
Jason lived throughout New England growing up but has called Colorado home for the past 27 years. He loves the outdoors and spending quality time with his wife and kids (and dog, Romeo) enjoying numerous activities Colorado has to offer. He takes great pride in his work and enjoys teaching others about the process of buying or selling homes and rental properties. His goal is to make each transaction stress free for his clients and help achieve their specific desired results. As an owner of investment properties, he can fully appreciate the many ways owning real estate has helped his family plan for continued success in the future.
Billy Early – Maintenance Coordinator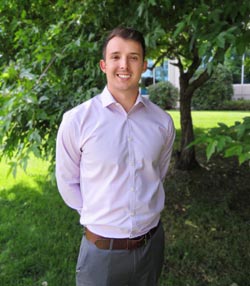 Billy EarlyTwo years ago, when I moved from my hometown of Tucson, AZ to Colorado I was happy to discover I had another great city to call home.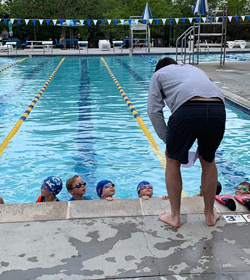 After the ski industry brought me to the Mile High City, the people and atmosphere have kept me here!I never would have thought that I'd be doing property management, especially after studying Business Management at the University of Arizona. Now, I couldn't imagine being anywhere else. I admire the tight-knit group of hardworking people that really care about the work they do. It feels like family, and we treat our clients like family too! Even though I am new to the property management business, at CRPM I am able to use my extensive customer service and management experience to assist our tenants and owners, as well as my team members.
When I am not working with our maintenance team or checking up on properties, I am camping with my girlfriend and her family, or coaching youth sports. I love everything this beautiful state has to offer, and I look forward to the many more adventures to come.
Jorge Guemez – Maintenance Specialist
I was born and raised in Culiacan, on the northwest coast of Mexico. I studied Hospitality Business Management in Guadalajara and lived there for 8 years.
Working for Colorado Realty & Property Management has been an absolute pleasure since day one. All the staff treat you like family, from the first moment you meet, whether it is a phone call or a simple conversation. I feel like I am at the right place, both professionally and personally. Working as a Maintenance Specialist has brought me so much joy, since it gives me the opportunity to solve diverse issues and provide human quality customer service for our landlords and residents. Like we all say, always happy to help.
In my spare time, as a foodie I really enjoy cooking Mediterranean recipes and BBQ's on my patio with friends and family, as well as watching American 80's/90's series and movies.
Crystal Horton - Marketing Manager
Crystal Horton epitomizes conscientious integrity, energy, hard work, and creativity in marketing every detail of our property management services. Talking numbers, monetizing, and analyzing reports is something that she enjoys as the marketing manager for Colorado Realty and Property Management, Inc. 
Crystal has been recognized by Google as a Google My Business Product Expert. She has also been listed as one of the top 11 Leading Local SEO experts in the world and has a fierce obsession with marketing. When Crystal isn't finding homeowners who want to become successful landlords, you'll find her and her husband creating memories with their three children.