MULTIFAMILY PROPERTY MANAGEMENT AND LEASING SERVICES
"Whether it's real estate or us, both are local."
Offering Multifamily Property Management in Denver, Colorado Springs, and Northern Colorado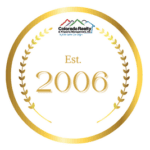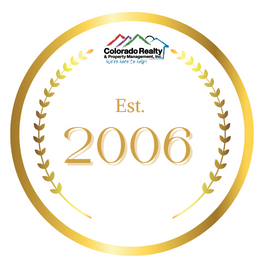 We are proud to be one of the most progressive and professional property management firms in Colorado.
Driven by client satisfaction, Colorado Realty and Property Management, Inc. is a company that offers full-service property management for multi-family properties throughout the state of Colorado to have your best interests in mind.
Whether you just purchased a multi-family property and you're looking at your options or already have a property manager, we can save you money. We offer a free cost analysis to show you where we can save. No more coordinating frustrating repairs or dealing with angry or unruly tenants. With our expertise, you can relax knowing that your multi-unit investment is being taken care of.
Currently, we manage hundreds of properties in Denver, Fort Collins, Colorado Springs, and other neighboring areas.
To talk to a real person, click on the phone number. (719) 353-8905
Experienced Multifamily Property Management
A professional property management company can make your multi-unit dwelling a successful investment. Multi-unit dwellings are becoming increasingly attractive for investors. Our services include everything from maintenance repairs to tenant screening, leases, and late fees.
Fast and accurate repairs are provided. Tenant relations are one of the areas in which we've focused on developing and maintaining our skills to ensure your renters feel taken care of and stay as long as possible.
Managing multiple renters takes an increasing amount of time. We are an award-winning multi-family property management company in Denver, Colorado Springs, and Fort Collins, Colorado. Our management services include:
Duplex

Triplex

Fourplex

Townhouse

Apartments
To talk to a real person, click on the phone number. (719) 353-8905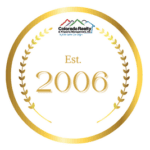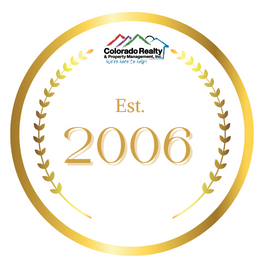 We've been managing properties in the area since 2006.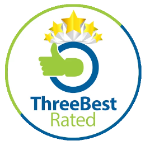 Rated ThreeBest Property Management Company since 2020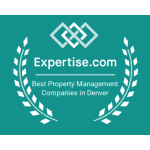 Award-winning Best Property Management Company since 2016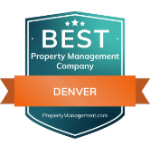 Best Property Management Company Award since 2019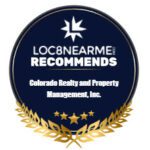 LOC8NEARME Recommends
What sets us apart from other property management companies?
Th e Colorado Realty and Property Management team will work with you to design a management plan that meets your property's needs and your budget. Every property has its own unique plan based on specific factors. You can rely on us to save you from hassles associated with managing your units, regardless of whether you own a lovely old historic townhouse or a modern triplex. Our services include:
Free Multi-Family Property Management Analysis

Stress-Free Management

Long-term tenants

Repairs of High Quality & Efficiency

An Online Portal for Owners and Renters
Colorado Realty and Property Management offers multifamily property management services in Colorado that will put you at ease knowing the property is in good hands. If you own a duplex, townhouse or any other multi-unit home in the state of Colorado, contact us today! 
To talk to a real person, click on the phone number. (719) 353-8905
What Our Property Owners Are Saying
Property Owner Testimonial - 14 years
"I have to say that my experience with Colorado Realty & Property Management has been "REAL, PERSONAL, PROFESSIONAL and EFFECTIVE". This firm is focused on doing the right thing in an effective and efficient, timely manner. The staff truly gets to know their customers and are concerned about the well-being and the rights of the property owner and of their renters. I would refer them in a heartbeat." - Debbie C.
Not sure if you need Multifamily property management? Ask yourself these questions:
LAWS AND REGULATIONS
Are you up to date on the ever-changing Fair Housing laws, legislation regarding Warranty of Habitability, lead based paint testing and toxic mold policies?
Has your property been issued a current Rental Housing License? If not, are you aware of the penalties?
Are you familiar with the new laws and legislation affecting your property?
Do you understand the complex nature of service, companion and emotional support animals?
Are you concerned about the recent legalization of marijuana and how this impacts you as the Landlord and your property?
Do you clearly understand the laws regarding security deposit dispositions and the interest due to the tenant?
Are you concerned about the possibility of a tenant suing you…and winning? It's happening more and more every day.
TENANTS AND COLLECTING RENT
Do you want to deal with late payments, bounced checks, and collecting rent in general?
Do you dread confrontation with tenants? How are they maintaining the property? Are they paying their rent on time?
ADVERTISING YOUR RENTAL
Do you cross your fingers, hoping that you won't have to deal with the exhaustive move-out, advertising, and move-in processes that occur between tenants?
Do you struggle with advertising and showing your vacant property?
New Property Owner Testimonial
Colorado Realty and Property Management, Inc. provides exceptional property management service with grace and ease.
TENANT SCREENING
Are you prepared to take applications, run credit, and perform background checks?
Do you have a way to screen potential tenants?
MAINTENANCE ISSUES
Are you frustrated with the calls and fines by the Homeowners Association or the city for something that you didn't know about?
Do you sometimes feel that you spend too much of your time collecting checks, paying vendors, and performing all of the accounting necessary on your rental?