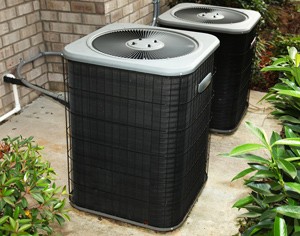 No one likes surprises that affect their investment financially, which is why we are apprising you now of the legislative changes in the event your property does require a new AC unit, heat pump, or water heater.
Air Conditioners/Heat Pumps
Beginning January 1, 2015 the federal government, the U.S. Department of Energy (DOE) changed the 13 SEER energy standards to 14 SEER.
There is a new national standard of 14 SEER for all split-system heat pumps. SEER, or Seasonal Energy Efficiency Ratio, which measures the ratio of cooling in BTUs to the energy consumed in watt-hours.
The HSPF, or Heating Seasonal Performance Factor, rose to 8.2 for all split-system heat pumps nationwide. Previously units above a HSPF of 8 were considered high-efficiency heat pumps; this rating became standard as of 2015.
Standards differ by region for air-conditioning units. The new 14 SEER is required in most southwest and southern states. 13 SEER air conditioning units can still be used in the northern regions IF they are available.
The minimum efficiency for heat pumps and package units increased to 14 SEER in ALL states.
13 SEER equipment is no longer produced.
Distributors are already running out of 13 SEER because they generally allocate the stock they do have to multi-family new construction.
This also means that manufacturers are no longer producing 13 SEER dry charged R-22 compatible units. This is forcing conversion of existing systems to R-410A, which also means changing the evaporator coil.
The majority of U.S. manufacturers already offer 14 SEER heat pump systems and A/C units.
While the changes were effective January 1, 2015, there is an 18-month grace period to allow manufacturers to exhaust their current supply of 13 SEER units.
For the most part, home warranty companies will continue with 13 SEER units until the supply is gone. Manufacturers are forecasting enough supply to last through the summer of 2015.
The yellow tags that hang off heat pumps and new air conditioners for sale changed. The SEER and HSPF ratings on these tags no longer have a single point rating produced by comparisons to similar models. According to 2015 HVAC efficiency standards, ratings on FTC Energy Guide labels must show the range of ratings for all combinations of components.
The aggregate rating of all components in a unit must meet the new standards.
Water Heaters
On April 16, 2015, the US Department of Energy also increased the minimum efficiency standards for residential water heaters.
The new standards will require nearly all electric, oil, gas and tank less gas water heaters to carry higher Energy Factor (EF) ratings. Both electric and gas water heaters will be broken down into two size categories. Estimates are that less than 10% of the water heaters serviced today is larger than 55 gallons.
Water Heaters 20 to 55 gallons may be two inches taller and two inches wider than the same gallon capacity of water heater currently in the property.
Water Heaters that are larger than 55 gallons will undergo the biggest changes. All residential gas models over 55 gallons must be of the condensing water heater type design. All residential electric models over 55 gallons must be of the hybrid electric heat pump water heater design.
Residential water heaters must comply with the amended standards found in the Code of Federal Regulations, 10 CFR 430.32(d), as of April 16, 2015. The Code of Federal Regulations (CFR) is the codification of the general and permanent rules and regulations (sometimes called administrative law) published in the Federal Register by the executive departments and agencies of the federal government of the United States.
Waivers: no test procedure waivers are available for residential water heaters.
Exceptions: the Department of Energy's Office of Hearings and Appeals has not authorized exception relief for residential water heaters.
If something happens that requires a new air-conditioner, heat pump, or water heater, we will notify you with all the facts, costs, and options. Complying with Federal regulations is just another step in reducing risk for your investment.
The material provided in this newsletter is for informational and educational purposes only. It is NOT legal advice.
Although we believe this material is accurate, we cannot guarantee that it is 100% without errors.