Lyle Haas, MPM® RMP® – President and Managing Broker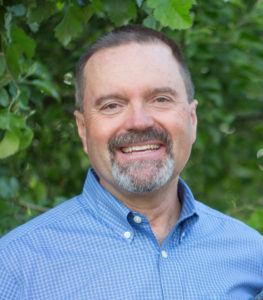 Lyle Haas, MPM® RMP® started working with investors and managing property in 1983 when he was originally licensed as a real estate salesperson. He knows very well the challenges, risks and rewards of owning residential rental property. In 2006, Colorado Realty and Property Management, Inc. was created in response to the changing and evolving real estate market and the need for leaders and specialists in the property management field.
He has been a member of the National Association of Residential Property Managers (NARPM®) for 10+ years and is recognized as a leader in the property management industry. Lyle served as an Assistant, South West Regional Vice President for two years in 2013 and 2014, as President of the Denver Chapter of NARPM® for two consecutive terms, in 2011 and 2012 and served in various positions on the Chapter Board of Directors and Committees during his membership.
In 2014 Lyle received the prestigious MPM® (Master Property Manager) designation from the National Association of Residential Property Managers. This designation is held by only three (3) property managers in the Denver-Boulder area and by 186 property managers nationwide. It is reflective of his pursuit of continuing education and of the professional commitment he has made to the Property Management industry.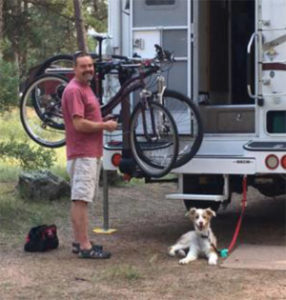 The professional designation is awarded to property managers who have completed the highest levels of achievement in the field of Residential Property Management, including advanced course requirements, service to the NARPM® organization, leadership in the community and the property management industry. A detailed examination of the applicant as well as letters of recommendation from clients and industry colleagues is required to complete the certification requirements.
At the request of the Director of the Colorado Real Estate Commission, Lyle participates on a Property Management Task Force, and in roundtable discussion sessions with members of the Governor's Cabinet regarding statewide regulatory "red tape" issues and inefficiencies with the Department of Regulatory Agencies where he is representing the needs and concerns of the property management industry in Colorado.
Lyle is President and Managing Broker of Colorado Realty and Property Management, Inc., representing investors and rental property owners throughout the Denver-Boulder area, with offices in both Denver and Boulder, CO.
Lyle enjoys spending time with his daughter, dog and truck camping with his wife Paula, while pursuing their goal of visiting every National Park the U.S.
Paula Haas – Co-Founder and Accounts Manager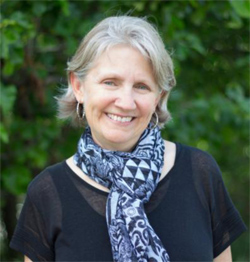 I have been in the Real Estate industry for 22 years and counting. Lyle and I co-founded Colorado Realty & Property Management, Inc (CRPM) in 2006. My background is in mortgage loan origination and bookkeeping This gives me the advantage of being able to understand financial information, applications, credit reports, and the qualifying process for overseeing the screening process.
My role fits me perfectly with my experience and education, and my knack for logic and organization. I oversee all of the office operations, bookkeeping and administrative work. That means I work hard to keep our systems running smoothly, and our Clients and Tenants happy. We mean it when we say, "that we help to provide "peace of mind"!
It is my pleasure to work with our Owners, Tenants, Vendors and of course our wonderful staff. Being part of the CRPM team is being part of a family, as well as a company that genuinely cares.
When I'm not at the office I enjoy spending time with my husband camping, hiking, and walking our new puppy. My daughter and I share a passion together for health and have recently become avid yogis.
Jason Cassidy – Associate Broker, Real Estate Sales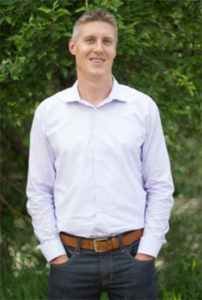 Jason Cassidy is an Associate Broker and manages all of the Real Estate sales transactions at Colorado Realty and Property Management, Inc. He works with current landlords and new clients that are purchasing investment properties. Jason began his career as a REALTOR in 2005, and has consistently focused on gaining knowledge of residential real estate throughout the Denver metro areas. He is an expert regarding Downtown Denver loft and condo properties. Jason is a current member of the Denver Metro Association of Realtors.
Aside from the experience Jason will offer as a Broker, his experience helping others leverage the factors which influence buyers and sellers comes from extensive sales training and literally thousands of purchase negotiations for various products and services. These skills were acquired during 7 additional years combined experience in direct sales roles for a FORTUNE 1000 corporation, and as a sales rep for a former division of General Electric.
Jason has lots of experience in property management also. Not only has Jason self managed his own investment properties, he's worked for hundreds of investors as both a property manager, broker, and project manager. He's a past member and past chairperson with the National Association of Residential Property Managers.
Born and raised in several states in New England, Jason calls Colorado his home for the past 25 years. His hobbies and interests are vast, and include hiking, bicycling, camping anything that allows him to enjoy the beautiful Colorado outdoors.
Taylor Haas – Business Development Manager/Leasing Coordinator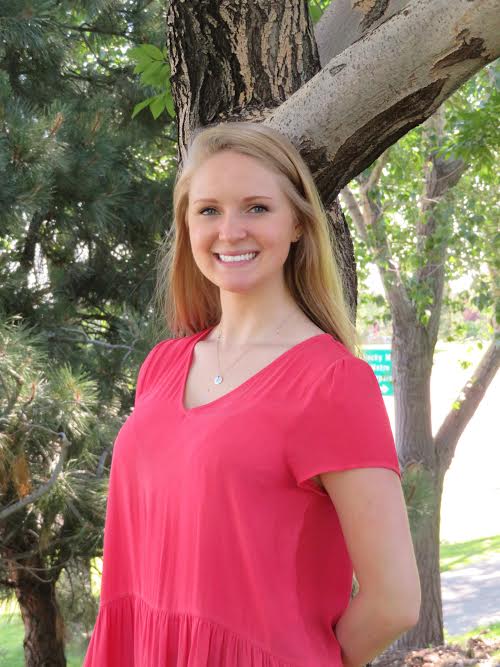 I am one of our new Business Development Managers and our Leasing Coordinator. I recently graduated from the University of Colorado, Boulder with a Bachelor's Degree of Science in Business Administration, with a focus in Management Operations and Human Resources, and a minor in Spanish.
I have been working full time at CRPM for the past two years. Being Lyle and Paula Haas's daughter, I grew up in the business and have been exposed to property management since the company was founded in 2006. I even worked in off-campus student housing for two years while attending the University. My plan is to carry on the family business someday!
I care deeply about both of my responsibilities here at CRPM. I love to bring on new business because I get to meet new people and build relationships. I also love leasing because I am instrumental in helping tenants find their new homes. Both responsibilities are equally rewarding and just perfect for my talents!
When I am not at the office, you can find me in a yoga studio, or coaching girls, youth club volleyball. I also enjoy skiing with my boyfriend, camping with my parents, trying new restaurants, and binge watching Grey's Anatomy.
Rachael Cobb – Business Development Manager
I was born and raised in Colorado and I have lived all over the Denver Metro area, moving at least once for every year of my age. I know the Denver area very well and couldn't imagine calling anywhere else home.
I'm a graduate of Golden High School and of CU Denver where I received my Bachelor's of Science in Biology. After I graduated from CU, I received a job offer at Children's Hospital Colorado, where I worked for just over 2 years and soon realized that the healthcare field was not the path I wanted to pursue.
I began to search around for the path that would be right for me. I happened to come across Colorado Realty and Property Management, Inc. after work one day and walked into the office to ask questions about the industry and for recommendations. I soon realized that the property management industry is one I wanted to pursue. Sure enough, they were hiring for a position that was perfect for me. I am now a Business Development Manager and couldn't have asked to stumble upon a better company with a better atmosphere and culture.
Outside of the office, I enjoy spending time with my Beau finding a cool new dog park to take our two Huskies and our Australian Shepherd pup to. I love hiking, camping, skiing and just spending time in the mountains, experiencing new breweries, eating, bowling, spending time with friends, and going for runs.
Danielle Christ – Property Maintenance Services Coordinator/ Team Leader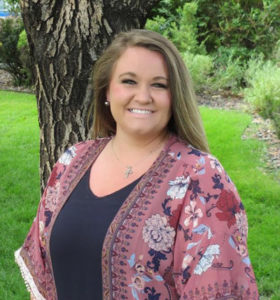 I was born and raised in Golden, Colorado. I currently live in the Arvada area with my amazing husband and my wonderful son. I have a large, very close family and I don't know what I would do without my two great parents, three crazy sisters, and my awesome brother. I love them so much!
I originally started my career as a CNA. It was an incredible experience and one I will never forget. I learned a lot, made great friendships, and heard the most astounding life stories. Unfortunately, after a couple of years it took its toll on me and I decided I needed to make a change. Luckily, I found an awesome opportunity to be able to join the Colorado Realty and Property Management team.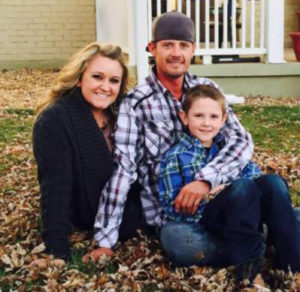 Originally when I started at Colorado Realty and Property Management, I was the Move In – Move Out Coordinator. I was promoted the following year after I was hired to the Property Maintenance Services Coordinator. I was so excited, I couldn't have been more happy! I worked hard and reached my goal!! I enjoy my job because it is challenging and always keeps me on my toes. I also love the person I have become and my second family at CRPM.
I enjoy doing things with my family, road trips, camping, yoga, and fishing. I also enjoy baking, singing and going to baseball games.
I strive for greatness and being a good team leader.
Go Broncos!
Ernie Martinez – Showing Assistant
I am a Denver, Colorado native! I graduated from Denver East High School and Adams State College. I have also been in the Real Estate Industry since 1970, a true veteran. During my many years of Real Estate experience, I have attended various Real Estate educational institutes and am certified in Property Management, HOA Management, Facilities Management and Apartment Management.
I am a Showing Assistant and one of the hardest working members of the team. I recently came out of retirement and am "back in the saddle" again showing our available properties to prospective tenants. I love my job, and my wife's happy I'm working again too! Ha!
When I am not working I enjoy spending time with my family. My wife and I have been married for 36 years, and our seven children, fourteen grandchildren, and ten great grandchildren all live in Colorado too.
I love to bring my coworkers yummy goodies, and letting them joy-ride my Smart Car!
Renee Root – Marketing Assistant
Though I started here at Colorado Realty and Property Management as a Showing Assistant, my studies at the University of Colorado, Boulder have led me to fall in love with advertising and marketing. In May of 2019, I will graduate with a Bachelor's Degree in Science in Strategic Communication, with a minor in Business. I am now able to apply what I learn in school to my role here as our Marketing Assistant! I love sharing useful and informational content, managing our brand reputation, and brainstorming new ideas for our company.
I stay busy by being a full time student, working here at CRPM, and being active in Greek life at CU. In my free time, I love to spend time with my friends and family, try new restaurants, and binge watch Grey's Anatomy!
One day, in addition to being successful in the marketing and advertising industry, I hope to invest in real estate– just like the homeowners we work for each day. Working at CRPM is the best for me because my job combines two of my favorite interests: marketing and real estate investment!
Kelse Lane – Accounting Specialist
I am a Boulder native who is lucky to call this my home! In May of 2018, I received my undergraduates degree in the study of Economics and Spanish, traveled to Argentina, and then accepted a career position as the Accounting Specialist for Colorado Realty and Property Management, Inc.
Now I handle all accounting payables and receivables for our properties and our owners, and process all utility bills, security deposit dispositions and owner statements. The Gemini inside of me loves the diversity I get each day in the office. I float from the property management team and the accounting team as needed.
When I leave the office, I often find peace on my yoga mat. I have a passion for practicing and teaching yoga. My practice gives me the space to rest and just be, whatever that means for me at the time.
A perfect day for me would include a hike in our beautiful Flatirons, jumping into a yoga class and then picking up some Palisade peaches from the farmers market. I am excited to be part of the CRPM family and grateful for my opportunity to start my career here where I closely follow and learn the ropes from Paula.
Award Winning Denver Property Managers