Lyle Haas – President/Managing Broker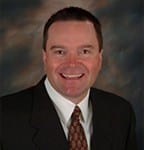 Lyle Haas started working with investors and managing property in 1983 when he was originally licensed as a real estate salesperson. In 2006, Colorado Realty and Property Management, Inc. was created in response to the changing and evolving real estate market and the need for specialists in the property management field.
He is a member of the National Association of Residential Property Managers (NARPM) and is recognized as a leader in the property management industry. Lyle served as an Assistant, South West Regional Vice President for two years in 2013 and 2014 and also served as past President of the Denver Chapter of NARPM for two consecutive terms, in 2011 and 2012 and as Treasurer in 2014. He is currently the 2015 Denver Chapter Treasurer.
In 2014, Lyle achieved the prestigious MPM® (Master Property Manager) designation from the National Association of Residential Property Managers (NARPM®). This designation is held by fewer than five property managers in the Denver-Boulder area and approximately 200 property managers nationwide. It is reflective of the professional commitment he has made to the Property Management industry.
The professional designation is awarded to property managers who have completed the highest levels of achievement in the field of Residential Property Management, including advanced course requirements, service to the NARPM® organization, leadership in the community and the property management industry. A detailed examination of the applicant as well as letters of recommendation from clients and industry colleagues is required to complete the certification requirements.
At the request of the Director of the Colorado Real Estate Commission, Lyle participates on a Property Management Task Force, and he is in his third year of participation in roundtable discussion sessions with members of the Governor's Cabinet regarding statewide regulatory "red tape" issues and inefficiencies with the Department of Regulatory Agencies (DORA) where he is there representing the needs and concerns of the property management industry in Colorado.
Lyle is President and Managing Broker of Colorado Realty and Property Management, Inc., representing rental properties throughout the Denver-Boulder area, with offices in both Denver and Boulder, CO.
Lyle enjoys his horses, chickens, gardening and being involved in his daughter life as she attends the University of Colorado in Boulder, CO. GO BUFFS!!!
Paula Haas – Accounts Manager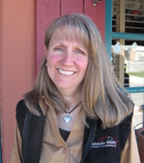 Paula Haas helped create Colorado Realty and Property Management, Inc. with her husband Lyle in 2006. She has been in the real estate industry for over 20 years. She started out in the mortgage industry working for United National Mortgage Corporation as Senior Loan Processor and Bookkeeper. Her experience and knowledge of bookkeeping, and understanding of financial imformation, loan applications, credit reports, and loan qualifying process has made her a valuable asset to Colorado Realty and Property Management, Inc.
Paula is an active member of the National Association of Residential Property Managers. She is currently the Membership Chair for the Denver Chapter and is working on her first NARPM designation.
Paula lives on a small farm with her husband, daughter and numerous family pets and enjoys spending time with her family, friends and coworkers.
She loves cooking, watching her daughter play volleyball, gardening with her husband and taking care of her animals – big and small.
Danielle Hayner – Move In – Move Out Coordinator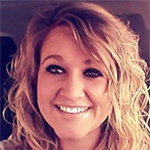 Danielle Hayner, was born and raised in Golden Colorado, currently lives in the Westminster area with her husband and 9 year old son. She enjoys road trips, fishing, golfing, and time with family. Danielle is excited to be our Move In and Move Out Coordinator, as she enjoys meeting with tenants and being a part of our team.
Danielle works closely with Christina Feroe.