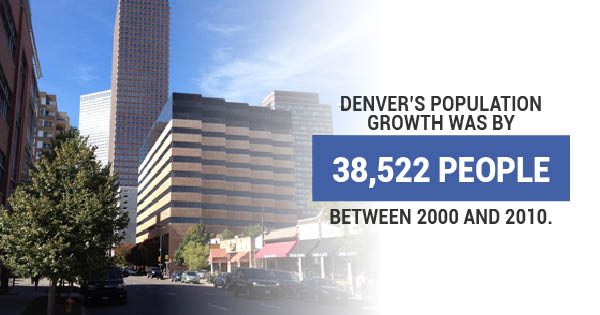 Denver's population growth of 38,522 people between 2000 and 2010 is increasing demand for rental properties.
Fortunately, property management firms are able to work directly with tenants and prospects to collect rent, handle maintenance, respond to tenant complaints, and pursue evictions to save Colorado's property owners time and worry over their rentals.
If you're a property owner struggling with balancing your life, work, and property investment, consider the following benefits a property management company can offer you.
Find better, higher-quality tenants
It can be difficult to determine whether a prospective tenant is a good choice for your rental property. One wrong choice could leave you with damaged property and a slew of legal problems. A property management company will screen tenants for you to help filter out the problem tenants and find the ones who pay on time, rent for longer, and cause fewer problems for your property.
Improve tenant retention
A high tenant turnover rate can be just as problematic for a property owner as employee turnover is for an employer. It takes time and money to thoroughly clean and paint your rental proeprty for a new tenant. Additionally, the time it takes to find a new tenant with a loss of rent can cost you more money. A property management company can develop a tenant retention policy to better ensure tenants are happy with the property and are more likely to stay in the building for a longer period of time.
Lower maintenance costs
 Maintenance costs are never fun, especially when you need to repair significant damage in one of your rentals. A property management firm can provide you with quality contractors for good prices. This translates to greater savings compared to hiring your average handyman or doing a repair project yourself. High-quality maintenance and repairs also ensure your tenants are happy and more likely to value the property they're in.
Rental properties can make great investments, but they can sometimes be a lot to handle. A professional property management company can help property owners properly care for their rental properties and work with tenants. For more information on rental property maintenance or to learn how to hire a property manager, contact Colorado Realty and Property Management today.