Analysts predict that in 2021, home prices will rise and home sales will increase. As a result of stay-at-home orders and closed businesses, housing market activity declined initially last spring, but quickly rebounded. In many parts of the United States, fewer homes are on the market because of a limited supply of buyers. Due to this, it remains a seller's market that benefits homeowners who sell now.
In the event you're unsure whether or not to sell, you have three decisions to make: Put your house up for sale soon to capitalize on the demand, wait out the recession (however long that takes), or stay in your current home for the foreseeable future.
Here are three reasons you should sell your home in 2021, along with three reasons you may benefit from waiting:
Sell in 2021: Interest Rates Are Expected to Remain Low
Prior to the first reported case of Coronavirus in the United States, economists and real estate experts predicted that mortgage rates would average below 4% for most of 2020. In addition, the impact of the pandemic has lowered interest rates even further and extended that forecast into 2021.
Freddie Mac reports that as of Dec. 10, the 30-year, fixed-rate mortgage had an average interest rate of 2.71%. Freddie Mac reported on March 5, as the mortgage rate averaged 3.29%, a 50-year low, that mortgage rates had set a record since the start of the pandemic.
The low interest rates enable affordable mortgages, however, the amount of available properties does not match the number of potential buyers. Increasing home prices will at least partially offset low interest rates. "Unfortunately, the record low supply combined with strong demand means home prices are rapidly escalating and eroding the benefits of the low mortgage rate environment," Sam Khater, chief economist for Freddie Mac, said in a press release discussing the drop in mortgage rates.
While interest rates are expected to rise as 2021 progresses – realtor.com projects 3.4% mortgage interest rates by the end of the year – they should still remain low compared to historical norms.
Sell in 2021: You Have a Starter Home
Home prices are climbing fast in places where bidding wars and many first-time buyers are common, so entry-level homes could see plenty of buyer activity throughout the remainder of the year.
Depending on where you live, entry level pricing usually corresponds to the lower third of home sale prices in a given area.
Danielle Hale, chief economist for realtor.com, explains that the lack of available homes on the market creates opportunities for sellers to benefit from eager buyers, possible multiple purchase offers and rising prices.
"Anyone who's looking to sell, even if they get slightly below asking, is going to get a healthy sale price," Hale says.
Sell in 2020: You Need to Move
Selling your home and finding a new one is possible if you have to move for any reason. Though moving is often a necessity, it is not always positive. The loss of your job may cause you to worry about paying your mortgage. In such cases, selling may make sense.
A lack of inventory can help your home sell if you live in a market with fast home sales. According to realtor.com, a well-priced home, or one with an asking price in line with its market value, will sell quickly while inventory remains low. According to Hale, the demand has slowed a bit from this fall's high level, but it is going to be pretty robust (in 2021).
Wait to Sell: You Just Refinanced
You don't need to sell your home in the near future if you are one of the many homeowners who refinanced recently. By lowering your monthly payments, you should be able to ease financial woes.
Wait to Sell: You're Worried About Affording Your Next Purchase
No matter how secure your job is, it's possible you have been laid off, have taken a pay cut, or been furloughed. It's best to wait until you know what the future holds before selling your house and buying another one. All of these scenarios cast uncertainty on your income, so you'd be better off delaying the sale until you know what the future holds.
Also, if your income is reduced or lost you should speak with your lender to discuss the possibility of delaying mortgage payments for a short period of time or modifying your loan to prevent you from losing your home.
Wait to Sell: You're Worried About Finding Your Next Home
As a seller, you might find it difficult to find a new home if the market is strong. "I can't just buy any house for sale. 'I have to find one that I like better than the one I'm in,' Fleming says about the dilemma many homeowners are facing today. "Finding that one gets harder and more risky, so I choose not to sell because I am afraid of not finding something to buy."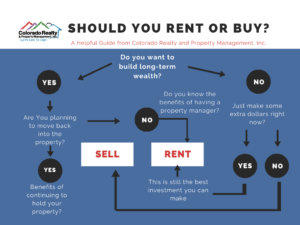 It is possible to broaden your search to include new construction homes, which Fleming believes will help ease high demand in the coming year. But "that cannot be fixed fast enough, and not in a year," he adds.
It's a good idea for some homeowners to wait until the home market becomes more balanced, but it's unlikely that it would harm their ability to get a fair price for their home. You will, however, see increased home values in a market where supply and demand are equal.