Work From Home COVID Announcement
Update: March 16, 2020
At Colorado Realty and Property Management, Inc. (CRPM), we implemented a "Work From Home" protocol.  We want to ensure that we're doing our part to help stop the spread of coronavirus. We take the safety of our employees, their families, our residents, and our vendors very seriously. Effective immediately we are taking the following steps to prevent the spread of the virus in our offices and in the properties we manage.
As of Monday, March 16th, we implemented a company-wide "Work From Home" protocol to reduce our exposure to the virus and have temporarily closed our offices to the public. Our team is well prepared with the technology and tools required to operate as usual during this time. We do not expect this change to affect the level of service that you've come to expect from our team.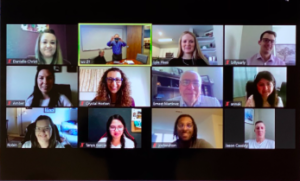 Managing property is a delicate balancing act between investing, accounting, property maintenance, expense management, marketing, logistics coordination, tenant management, and communication. Especially when the industry is experiencing labor, lumber, or parts shortages, there is a lot to juggle and organize. Property Management was made three times more difficult by the global pandemic this past year.
Despite US unemployment being at a 50-year low, it can be challenging to hire qualified employees. Because property management requires expertise in so many areas, there is not one place to locate all the talent you need. At 
Colorado Realty and Property Management, Inc
, we are actively recruiting additional employees to meet any and all of our future needs.
Additionally, there is a 
lumber shortage
that has increased the price of new homes. Because of the pandemic, lumber producers reduced their production last spring. However, the slump did not materialize, leading to an overheated lumber market. Additionally, the shortage hinders the construction of much-needed new houses and complicates renovations. Multi-unit tenant buildings also fall under this category.
As a result of the pandemic, there are also difficulties locating refrigerators, dishwashers, and ovens. Many older appliance manufacturers still have people working together on assembly lines, despite the fact that many appliances today are made by robots. Due to these working conditions, these manufacturers had to close completely during the height of the pandemic. Despite industry efforts, delays have been ongoing.
Working together can help tenants and landlords. We recognize how vital it is to have good relationships with our landlords, tenants, and vendors. We understand the importance of resolving your issues as quickly as possible, and we make sure we have the experts available to do this, both with our internal team as well as the vendors we work with.
Unassisted Showings 

Update March 18, 2020
Our field staff will continue to lease, maintain, and do property assessments of vacant properties as needed. We are taking precautions to limit person-to-person contact when servicing our properties. We have implemented a CodeBox/unassisted showings system so that our vacant properties are continuing to be shown and leased. We are conducting move-in/move-out assessments and make-readys, so that our properties can be leased again.
We know many of you are concerned with how this pandemic may affect financial outcomes for the properties that you own. While our screening processes find quality tenants, major macroeconomic events (including pandemics) can cause even good tenants to get behind. Our goal as always will be to minimize any of these negative effects as much as possible. We will remain in communication with you if we are experiencing collection issues on your properties.
While we hope the risk of this outbreak passes quickly, as an Industry, a company, and as humans, we are all in this together. Please remember to be kind to one another, be responsible, and stay safe.
We will continue to update you as more information about the work form home protocal as more comes out and let you know how we will proceed as your Property Management Company.
Code Box Showings
Update: April 17, 2020
Did you know Property Management is an essential service? We are 100% staffed, 100% operational and business is as usual, virtual. We have implemented unassisted code box showings so that we are able to still show properties without a human-to-human interaction. We're here to help.
Now is the time to rent
Update: April 22, 2020
We do not recommend waiting to rent your property until this time of uncertainty passes. Recently, several landlords have asked if they should wait until this situation passes rather than looking for tenants now.  There is still so much unknown in the future that it doesn't make sense to be put on hold versus getting started now.
That way we can get a tenant in place. Our team is 100% staffed, 100% operational and business is as usual. We have implemented unassisted code box showings so that we are able to still show properties without human to human interaction.
Our team and maintenance vendors are still working to complete the make ready process. We are also doing maintenance inspections so that we can get our properties leased. 
Even with the stay at home order, housing is considered essential in Colorado. We are still able to show properties, secure new leases, take them off the market and do move-ins. The state of Colorado does not want tenants to be homeless; they want to have people moving into new homes. 
We can absolutely rent your property on the market and get a tenant in place.
We had 5 properties last week that we rented and so far this week we have leased 3 properties. The tenants that are out viewing properties right now are serious. They have either already given notice or need a place to rent now. 
The beauty of the leads we are receiving now is that there are not a whole lot of people just being curious, these are individuals that actually need housing. We take those leads very seriously and consider them potential prospects that are ready to rent your property.
Just this week we had 51 showings 17 new applications, 3 signed leases, and 7 new in-person showings of our available properties. There has been a little bit of a decrease but nothing like a standstill. We are still continuing on like normal. 
Our concern is in 2-3 months when things start to shift and we get back into a new normal that there is going to be a bunch of homeowners, like you, that wanted to wait out the storm, and a bunch of vacant properties are going to flood the market with not as many renters …
There is going to be a surplus of properties and not as many tenants. So the tenants will have more options to choose from and we foresee more days on market as well as prices having to drop because the demand will be lower.
We encourage you to get started sooner than later, especially with vacant property. It makes more sense to start now and secure a tenant, then waiting it out when market conditions are significantly different.

May we borrow a pen?

Update: May 28, 2020
Despite the work from home protocol, our leases are renting on average in 18 days and we have ran out of ink and need to borrow a pen.
Colorado Realty & Property Management, Inc. is focused on efficiency. We are always upgrading our technology so that we have the best processes in place to handle the different aspects of your property.
We have specialists in each department in charge to make sure everything is falling to place, working efficiently, and staying the mindset in their own work. This is a departmental, property management set-up. We make sure we have these people in place to best manage your property.
Maintenance Team
Accounting Specialist
Leasing Coordinator
Property Manager
Sanitizing Our Rental Properties
Update: August 26, 2020
Ernie is always in the field checking on our properties implementing cleaning and disinfecting wipe downs.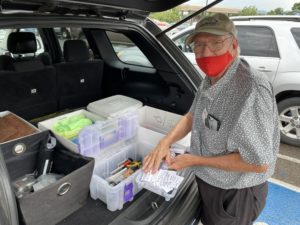 Fill out the form below to receive a customized report in less than 5 minutes. Simply enter your rental property address and click "submit."