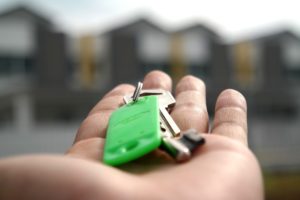 Like many Coloradans, everyone at Colorado Realty & Property Management has been keeping a close eye on the Colorado COVID-19 rules, guidance, and phases.
COVID-19 has affected just about everything in our day-to-day lives from how we shop to how we look at leasing and renting our homes.
If you are planning to rent out your home in the near future, we're here to help!
Read on for our tips on how to rent out your home in a safe and effective manner during these uncertain times.
Hold Contactless Showings and Use HD Photos and Videos
Many tenants are expecting to see houses on-demand without having to come into contact with their agent. Make sure that you are prepared for entry into your home and maintain both distance and sanitation.
Remember that a lot of Americans are spending more time online now than ever. Make sure that your listing photos and videos are topnotch so that they don't keep scrolling past your property in search of others!
Use Anti-Scam Signage and Update Your Screening Process
Hackers and fraudsters are scamming renters and robbing them of their deposits and other payments. Include signage in your listings and paperwork reminding tenants not to send money to anyone other than you.
In addition, make sure that you are thoroughly screening your tenants before allowing them to sign the lease. Due to the economic effects of COVID-19, it is more important now than ever to find tenants who are financially stable and reliable.
Implement Automatic Payments
Now is not the time to exchange cash or checks in person or in the mail. Online rent payments are the way to go. Plus, setting up automatic rent payments means that your tenant doesn't have to worry about forgetting to make rent on time!
Modernize Your Maintenance Systems
Between social distancing and constant sanitation practices, tenants will not want to have to invite contractors and other maintenance workers into their homes often. However, you want to make sure that your property is well-maintained under the tenant's watch. Modernize your maintenance systems where needed and ensure that your contractors can work safely when needed.
Modernize Your Lease
Federal, state, and local regulations protect both you and your tenant. They're constantly changing, so make sure that your lease is up to date before anyone signs it. That way, you can both rest comfortably knowing that you're on the same page.
Document Move-In Inspection Electronically
The move-in inspection is still a must! Use photos and videos to thoroughly document your property's condition upon move-in. Then, upload the files and any inspection notes and checklists digitally so that you and your tenant can access this information with ease.
Need Help to Rent Out Your Home?
This may sound like a lot to tackle. Fortunately, Colorado Realty & Property Management is here to help you take care of your tenants from start to finish! Take a look at our full list of services.
If you have questions about our services or want us to help you with your property, contact us today!