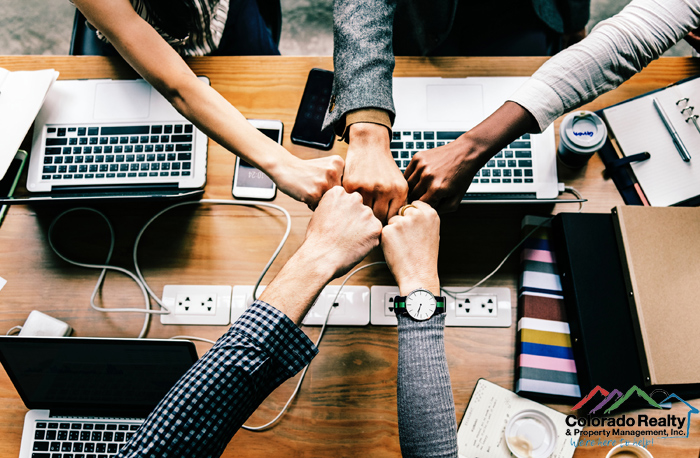 One of our most important teams at Colorado Realty and Property Management, Inc. (CRPM) is our New Business Development team. Their primary responsibilities include communicating with our newest clients and helping them get their properties in our systems, rented as quickly as possible, and for maximum rent.
Our New Business Development team works closely with homeowners throughout the process of on-boarding their property, setting it up in our available properties and getting it leased. They work with our new clients and set the tone for the relationship between the client and our property management company by providing excellent personal service and setting clear expectations.
The New Business Development team manages leads through receiving calls and responding to leads from people who have expressed interest in our property management services. Through expertise and strong communication skills, our business development managers are able to make the transition to CRPM an easy and enjoyable one.
To onboard a new property, whether our client has 1 property or 25, they will work with the Investor step by step gathering all necessary information about the property, such as location, size, features and amenities. The New Business Development team will present your property in the best light by taking marketing photos, listing the property at a price point to maximize your return, and posting the listing on over 50 websites. If they establish the price, they will guarantee that your property will be rented within 30 days. They also handle properties with tenants already in place.
They will set up and Owner Portal and be with you throughout the entire leasing process, keeping you updated and informed about feedback from showings, the condition of the property, and any maintenance that should be done.
After the property has been leased and the tenants move-in, the New Business Development team will introduce you to our Property Management team, who will become your new point of contact for all things regarding your property, Our property management team includes a Property Manager, Maintenance Coordinator, Move-in/move-out Coordinator, Bookkeeper, Accounting Specialist and Broker.