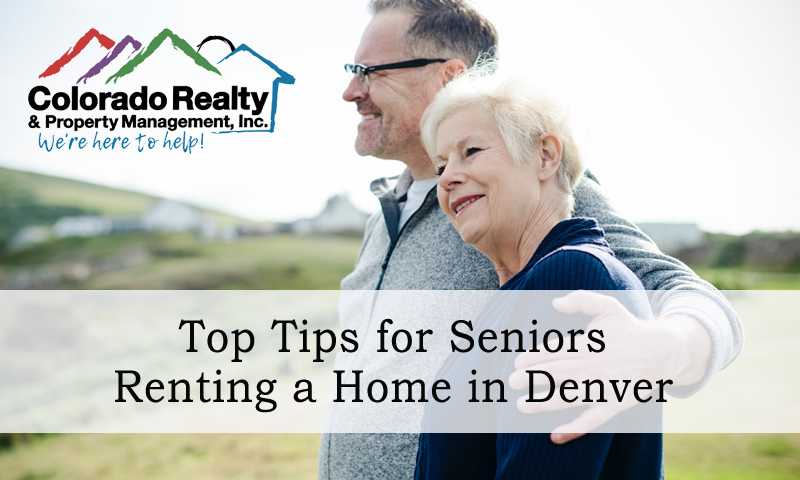 Are you considering retirement renting in Denver?
Ready to begin planning your retirement? If you weren't already considering Denver as a retirement destination, you should know this metropolitan area is a true gem among America's cities. With its fresh air, relaxed vibe, outdoor spaces, and scenic views, the Denver metropolitan area is a picturesque pick for retirees. U.S. News and World Report ranks Denver among the top 40 best cities in America for retirement. Living in Denver is an adventure – definitely not a locale to be missed by any retiree!
If you're thinking of renting in your retirement years, read on for everything you need to know about finding the ideal place to settle in Denver:
Why Rent in Denver?
Renting is a popular option for retirees who don't want the baggage of homeownership as they continue to age. It can be difficult to predict what the future will bring, and renting is the best way to live independently without having strings attached to a property. Namely, you won't need to deal with maintenance tasks or worry about repair bills. Dripping faucet? Leaky roof? All the responsibility of your landlord.
Additionally, the Denver metropolitan area is a relatively affordable location for retirees to settle. Consumer financial company SmartAsset includes Colorado on its list of tax-friendly states for retirees. This is primarily because of the state's tax exemption on retirement income. As an added bonus, groceries and medications are not subject to sales tax in Colorado, which can lead to major cost savings for you year after year.
Tip 1: Target Homes with Amenities
In the ideal scenario, the home you rent for your retirement years will be appropriate and safe for you for many years to come. Your local property and leasing manager can be a valuable player in helping to target such homes. For example, wide hallways, no-step entryways, and walk-in showers with grab bars are some of the amenities that can help ensure you are able to safely age in place in your rented retirement home.
Tip 2: Research Other Retiree-Friendly Living Options
If you decide that renting (or owning) your retirement home is not the best choice, you'll be happy to hear that Denver is home to a wide variety of senior living options from which you can choose.
If you can still live on your own but either don't want to or don't think you can manage all of the responsibilities of caring for a home, consider choosing an active adult living community as your next home. A senior living community is a great option for active, independent retirees who wish to live on their own but don't want to – or can't – manage all of the chores that come with homeownership – such as lawn care, snow removal, and other maintenance and repair tasks. In an adult living community, retirees can also enjoy a vibrant social atmosphere and luxury amenities that many senior living communities offer, providing the opportunity to remain active and make new friends in your Golden Years.
An important factor to keep in mind when choosing the best retirement living option for you is your potential health and mobility limitations. If you expect to need help completing everyday activities safely, you might want to consider choosing an assisted living facility. There are many highly-rated assisted living communities in the Denver metropolitan area, and you can rest easy knowing the staff employed at these facilities is trained to assist you in completing your major activities of daily living – including dressing, showering, and managing your medications.
Tip 3: Leverage the Expertise of Professional Property Managers for Retirement Renting in Denver
The essential element of a successful leasing experience is having a savvy property manager in your corner. It is important to make sure the property manager you choose has experience helping retirees find, lease and move into the ideal home for their Golden Years.
If you're ready to get started finding a new place to call home in the Denver metropolitan area, contact Colorado Realty & Property Management, Inc. today! We are an established property management firm that helps property owners become successful landlords throughout the Metro Denver area and Boulder areas with reliability, professionalism, and knowledge. As a results-oriented company, we are driven by the satisfaction of our clients and continuously strive to deliver the most comprehensive level of service possible. We can't wait to partner with you next!