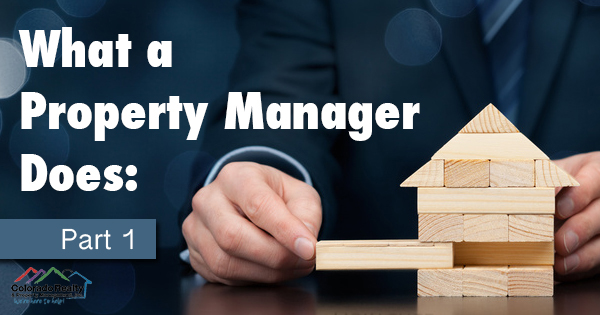 Real estate investment can be a great way to earn some extra income and keep yourself busy. But sometimes it can become quite difficult to manage a property, especially if you have multiple properties you're responsible for. From collecting rent to dealing with troublesome tenants, property management can be a challenging job. This is why so many real estate owners invest in professional property management services. In this two-part series, we're going to discuss just a few of the many tasks property managers can help with.
Manage and collect rent: One of the most important tasks of managing a rental property is, of course, collecting rent. Without rent, owning a second or third property can cause significant financial issues. This is why it's so important to collect rent on time every month.
Unfortunately, this isn't always an easy task, especially with difficult tenants. On top of that, most young tenants will expect to be able to make rental payments online. With property management services, you can rest assured that the right amount of rent money will be collected in a timely manner each month. Professional property managers understand the importance of rent collection, especially with month-to-month leases, which are rental agreements based on a one-month period. When you hire property management services, you'll have no reason to worry about collecting rent.
Find and screen tenants: Without a strict screening process, it can be difficult to find tenants who will treat you and the property with respect. And when you have bad tenants, they can make owning a rental property quite the burden. One of the great things about full service property management companies is that they can offer a refined screening process. This process will allow you to only have tenants that meet your expectations. And with the right tenants, you'll have a much easier time dealing with any issues that may arise.
Maintain the property: As a landlord, it's your responsibility to maintain the property. This means taking care of repairs and maintenance tasks in a timely manner — otherwise, your tenants will not be happy. This is one of the main reasons property owners consider hiring a property manager. Dealing with maintenance tasks can become a hassle, especially if the rental property isn't nearby. But with an experienced property manager, you'll have peace of mind in knowing the property will be maintained and repairs will be done efficiently and effectively.
These are just a few of the many responsibilities property managers can help with. In the second part of this series, we'll talk about a few more important tasks property owners can rely on property management services to help with.