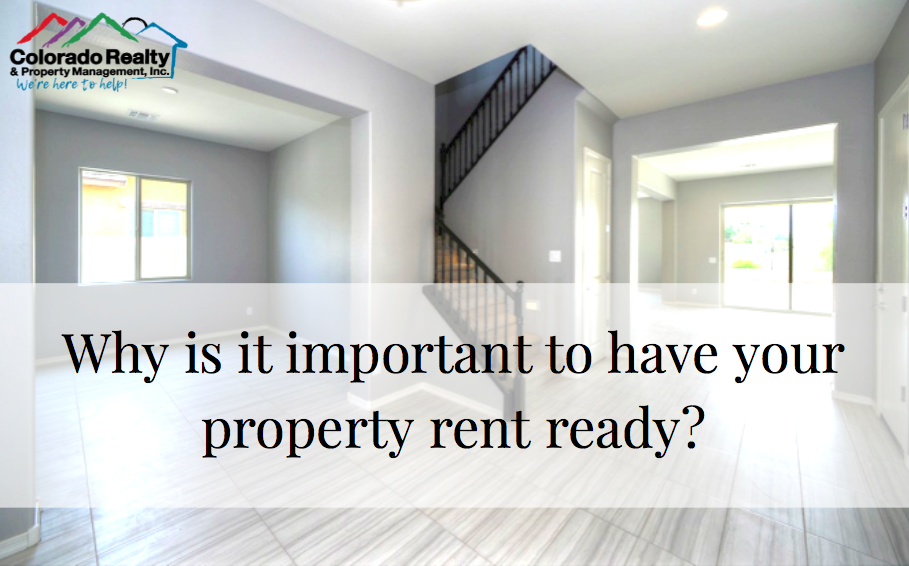 What do you need to do to have your property rent ready?
Your property manager will require you to have your property in "rent ready" condition and they will be happy to share guidelines for what they mean by "rent ready." This could include anything from miscellaneous handyman items, fresh paint on the walls, carpeting and a thorough, professional cleaning of the entire property – including carpet. Below, we will explaining exactly why this is important for you and your investment.
Quality properties attract quality tenants
It's important to have a property rent ready so that the tenants are pleased from the very start of their tenancy. As a landlord, this can make your landlord-tenant relationship a positive one from the beginning. You want to be able to ensure that your property is safe, clean, and in excellent condition. By doing so, you will attract the best tenants and encourage them to take great care of the property. This can help minimize risk in the form of tenant neglect and damage.
A property in good condition encourages upkeep from tenants
Tenants that move into homes with dirty walls or worn carpet will be less inclined to take great care of the property. You may find that when these tenants move-out, the property may be in worse condition. It's common knowledge that having a property in showing condition is one way to get your property rented quick. Yet it is also important to have a property in stellar move-in condition, to ensure that your property lasts for years to come.
Our experienced and professional property management team at Colorado Realty and Property Management, Inc. works hard to get each one of our investor's properties rented quickly. If you are interested in learning more about what our property management team can do for you and your investments, learn more about our property management services or contact us today!