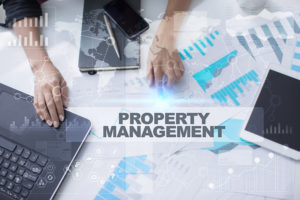 There's certainly a large market for rental properties and a high demand to hire a property manager. In 2019, CNBC reported that investing in property was still one of the best ways to increase your wealth. In 2017, Pew Research put out a study that found that the number of renters in the US was at an all-time high.
However, investment properties aren't a guaranteed get-rich-quick scheme. A number of things can go wrong when running a rental property that will lower your tenant retention rate and force you to charge less rent.
Many of these concerns can be eliminated when you hire a property manager.
Read on to find out why hiring a property manager will change the way you run your investment property and maximize your ROI.
What Is a Property Manager?
Property managers are third-party real estate experts that help property owners run their investment properties. A property manager can take over issues involving the day-to-day operation and maintenance of a property. They function as a go-between for tenants and property owners, relieving some of the many burdens property owners carry.
Property managers bring solid communication skills, organization, and even marketing expertise to the table. They often have years of real estate experience and a strong understanding of the local real estate market. Bringing a property manager on to your team can solve quite a few problems!
What Problems Do Property Managers Solve?
If you're deciding whether or not to hire a property manager, there are a lot of reasons and benefits to consider. For starters, consider your own burdens.
Do you own multiple properties and struggle to keep up with them all? Do you live in another city or state and lack quick access to your investment property? Are you ready to use some of your time and energy to broaden your investment portfolio?
These are all great reasons to reduce your own stress with the help of a property manager. Now let's break down some of the day-to-day issues a property manager can solve.
Shortened Vacancy Periods and Tenant Screening
Long vacancy periods make the difference between a profitable quarter and a financial loss. When you've got a vacant property, it's imperative that you're marketing on the right websites, in the right papers, and ultimately to the right demographic. Property managers always have their finger on the local real estate pulse and they'll know exactly how and where to market your property.
Once applications start rolling in, property managers can take the time needed to perform a proper screening. Between interviews, credit checks, and income evaluations, your property manager will always find the best tenants for your property.
Keep in mind that finding the right tenant isn't just about financial stability. It's also about personality. Since property managers interact directly with all of your tenants and conduct in-person interviews with applicants, they'll know if an applicant fits in with the neighbors!
Efficient and Cost-Effective Maintenance
One of the top reasons that renters move out is the recurrence of unaddressed maintenance issues. If you're out of state or juggling tons of properties, you may not address maintenance requests right away. It's understandable that one person can only tackle so many problems at once but it's also understandable that tenants want efficient maintenance.
When you work with a property manager, you establish them as the point of contact for the tenant. In other words, property managers will field emails, texts, and phone calls from tenants who have maintenance requests and emergencies. It is then their responsibility to take care of these requests by sending out the right people for the job.
Property managers often work with the same contractors for all of the properties they manage. They know and trust their contractors. Plus, they've already put in the work to find the best workers for the best price!
Competitive Rental Rates
When setting rental rates, you're always walking the thin line between undercharging and charging so much that you're no longer competitive. Property managers go beyond browsing through the classified ads and perform thorough market research to ensure that you're always charging the optimal amount.
They can also navigate the process of rent adjustment. It often makes good economic sense to raise rent with each lease renewal, even if it's only by 5 percent. This enables you to stay ahead of inflation.
Some tenants, however, may leave in search of a cheaper place to live when faced with rent adjustment. Property managers can communicate with them before any decisions are finalized to reach a compromise that works for everyone.
Legal Compliance
First-time property owners often fail to account for the laws and regulations dictating what they can and cannot do. Property owners must remain in compliance with federal, state, and even city laws. For example, the state of Colorado has fairly strict laws outlining the landlord/tenant relationship.
Not only are these laws difficult to sift through but they're subject to change. Property managers have been in the business for years and are familiar with the jargon associated with property law. They also know how to spot compliance issues quickly and the steps to take to resolve them.
Rent Collection
Billing is not always an easy task. You must establish a method for billing (online, by mail, or in-person) and a method for depositing the cash, checks, or money orders you receive each month. You also have to decide on what to do in the event that a tenant won't pay.
A property manager will oftentimes set up a reminder system for tenants. This may come in the form of an automated text, email, or phone call. Reminding tenants once a month that rent is approaching and again when it is due solves the problem of forgetfulness.
What about the problem of people who can't or won't pay? Property managers can settle on a late fee and when to enforce it. For example, many property managers allow for a grace period of five days before applying a 5-10% late fee or fine.
In the worst-case scenario, a property manager will know when it's time to get collections involved. They will know how long you are legally required to wait before getting collections involved and will take care of the rest for you.
Lease Enforcement
Lease enforcement begins from the moment a tenant signs the lease to the moment they move out.
Much of lease enforcement revolves around the security deposit. A good property manager will perform a walk-through with the tenant at the beginning of their lease, taking note of any damage that was already there. They will perform a second walk-through again when the tenant is moving out to search for signs of tenant-caused damage.
Property managers know your lease well. They know if the lease forbids pet ownership or if it states that paint and holes in the wall are prohibited. They also know if a tenant has broken these rules, in which case they may face a fine or fail to get their security deposit back.
That being said, to properly enforce a lease, property management must regularly surveil the property for signs of misconduct. For example, there is usually a legal limit to the number of people who may live in your property, depending on the accommodations. A property manager who actively checks in on things will know if a tenant has moved in more than the legal number of people.
Ultimately, while a lease is a legally binding document, it is only effective if tenants are held accountable to it. Property managers ensure tenant accountability.
Tenant Retention
It tends to cost more to bring in a new tenant than it does to keep an old one. The lack of revenue during a vacancy and the cost of marketing materials can add up quickly.
When you hire a property manager, you increase the communication and responsiveness your tenants can expect on a daily basis. When their needs are taken care of and their rent is reasonable for the area, there are way fewer reasons for them to pack up and leave! Plus, since they were screened from the start, you'll have way fewer reasons to worry about how they're treating your property.
Hire a Property Manager in Denver, CO
If you're a property owner in the Denver, Colorado area and you're looking to hire a property manager, you've come to the right place! Our team is passionate about real estate and has a consistently high success rate. With online payment methods and online maintenance request forms, we make life easier for you and your tenants.
If you're interested in hearing more about our services or you're ready to work with us, contact us.