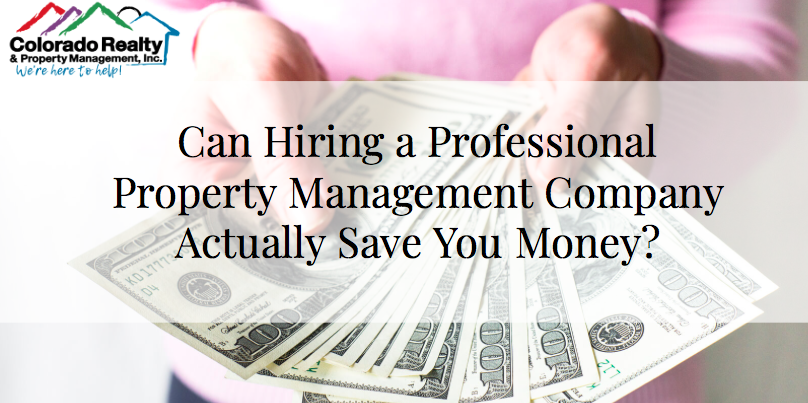 Have you been self-managing your investment properties?
If you're reading this blog, you're a conscientious investor looking for ways to improve your situation and save money. Smart investors know when to take a step back to reap the benefits of passive income. Sit back, relax, enjoy life, and earn equity and income on your rental property.
5 important ways that professional property management companies can save you money:
Higher quality tenants can lead to lower turnover costs, and reducing the time that your property is vacant.


Picking a high-quality tenant for your rental property is one of the most important decisions you'll make as a landlord—the choice could determine whether you make or lose money on your investment. – Source

Preventative maintenance is easier to do with a property manager because they are in constant contact with the tenants, encourage repair requests, do property inspections looking for maintenance issues and deferred maintenance items, and always have qualified, vetted vendors able to handle maintenance items.
Rent collection is timely and impersonal with a professional property management company. Property managers have heard every plausible excuse in the book and clearly understand that rent collection is a big part of their responsibilities. Additionally, being a dedicated Fair Housing provider, Colorado Realty and Property Management, Inc. is required to treat all tenants the same including paying rent on time and issuing late fees. This ensures that homeowners are paid their rent proceeds on time.
Avoiding legal trouble can save thousands of dollars. Real Estate and property management can be a very litigious environment, and every year there are many laws pertaining to rental properties. It's a professional property management company's job to keep up with these laws and regulations, any changes made to these laws, and to lawfully follow the best practices.
Maximizing rent revenues can help owners maximize their ROI. Professional management companies can accurately price the rental property and manage the expenses.
Make the most out of your investment by hiring a professional property management company. Colorado Realty and Property Management, Inc. provides both lease-up services and full property management services in Denver CO. Contact us today at 303-665-7368.